INPHARMA SpA is a CDMO specialized in `full service` manufacturing of Food Supplements, Food for Special Medical Purposes and Medical Devices and are delighted to present a new product!

MIND & MOOD WELLNESS is a food supplement developed to help manage stress while supporting mood balance.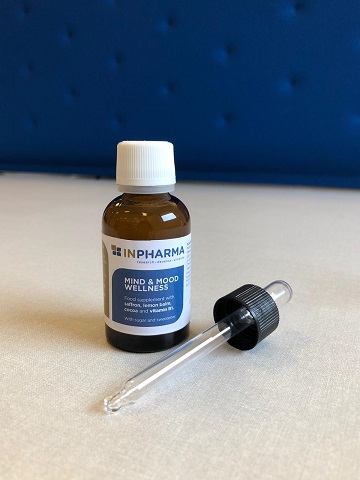 MIND & MOOD WELLNESS is a new food supplement based on premium quality botanical extracts, it contains saffron, lemon balm, cocoa, and vitamin B1. It has been developed to help stress management while supporting mood balance. A pilot study is ongoing on the effectiveness of MIND & MOOD WELLNESS in patients with mild depression: monocentric, uncontrolled clinical study, with run-in and follow-up period.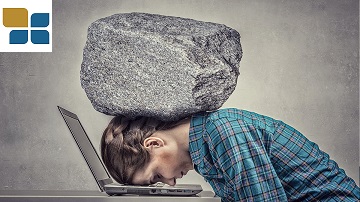 Mild depression is a widespread condition among the adult population characterized by the same symptoms as major depression such as depressed mood; cognitive alterations; nocturnal insomnia; difficulty in making decisions; loss of interest and pleasure; alterations of the eating behaviour; physical symptoms; changes in sexual behaviour; somatic complaints, such as tiredness, lack of energy, mental and physical discomfort and appetite disorder; concentration defects, affective disorders that present with sadness, disinterest, dissatisfaction, detachment from pleasant activities, emotional lability and pessimism, but which occur for shorter times and in a milder form. This evaluation is measured by the administration of validated self-assessment questionnaires to the recruited subjects:


· Hamilton Depression Rating Scale (HAM-D): it was one of the first evaluation scales developed to measure the severity of anxiety symptoms, and today it is still widely used in both clinical and research settings.


· Montgomery-Asberg Depression Rating Scale (MADRS): is a questionnaire for the evaluation of the depressed patient, divided into ten single-answer questions, provides a final index value of the depressive state


· Score Patient Health Questionnaire (PHQ-2 & PHQ-9): is a short scale specific to General Medicine and is used for the diagnosis, monitoring and determination of the severity of depression, and consists of two questions.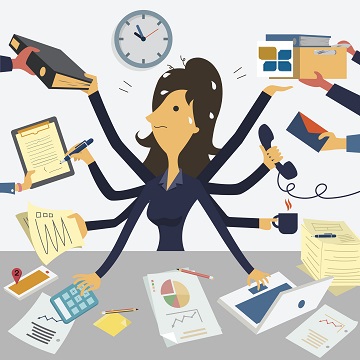 The greatest strength of this food supplement is the combination of its ingredients. SaffSerene™ is a standardized saffron extract from stigmas containing 2% safranal, crocin and picrocrocin. It promotes healthy psychological function, supporting emotional health and mood balance as demonstrated in multiple published studies. Lemon balm (Melissa officinalis) has been used historically and contemporarily as a modulator of mood and cognitive function, with anxiolytic effect. Cocoa contains a compound called phenethylamine, which triggers the release of endorphins and mood-enhancing neurochemicals in the brain. The presence of vitamin B1 allows the claim on its pack: Vitamin B1 contributes to normal functioning of the nervous system, to normal psychological function and to the normal function of the heart.


The recommended daily dose is 3 ml. Easy to take, successful effect, pleasant taste.


Get in Touch:
INPHARMA SPA
info@inpharmaspa.com
+39 02 868771


Follow Us:
LinkedIn: INPHARMA SPA