At BBV Logistics Support, we are very well experienced in providing our valuable customers a solid and pragmatic solution. One of our customers has chosen BBV in preparation of Brexit. The focus was to provide a warehouse solution as well as office space to provide an end-to-end process for fulfillment, managing airfreight, ocean freight and other logistics activities.


Within a very short timeframe we provided the IT infrastructure, supported the move from the United Kingdom to Amsterdam Airport as well designed together the logistics processes within our TAPA certified warehouse.


Customs solutions were key to the success as Dutch Customs rules and regulation are providing a high flexibility, especially in combination with our bonded warehouse.


It was extraordinary beneficial for our customer to have all these solutions and facilities. In the meanwhile, we have extended our service portfolio together with our customer, as we are not just a provider but trusted partners now. Our fulfillment and logistics solutions are an extension to each individual brand. Seamless integration with our IT platform and business partners are enabling you to serve millions of customers globally.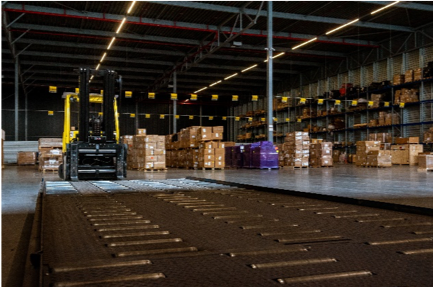 Please feel free to visit us at stand G54 on 19th and 20th of May 2021 in Frankfurt. We can offer you a 1 month free office space in case we start doing business together.


Get in Touch:
BBVLogistics.nl
GILLIANO.BUNSEE@BBVLOGISTICS.NL
+31 (0)6 – 101 20342


Follow Us:
LinkedIn: BBV Logistics