2020 was a year of much emotion and unforeseen developments.


Fortunately, it augurs well for ecommerce and the sale of supplies.


The growth of telework and repeated lockdowns made us understand that we had to feel good about our homes.


The whole world has therefore simultaneously invested in the development of their habitats and this is not about to change. Covid19 has led to travel restrictions and impacts our daily life: its effects on distribution and ecommerce internationally have not been long in coming.


After lockdown began in many countries, physical business may have been impacted.


The post-COVID era will be more digital than ever. The health crisis has accelerated the digitization of most sectors, including furniture. The furniture sector was lagging behind on this aspect and therefore enjoys a very significant room for improvement!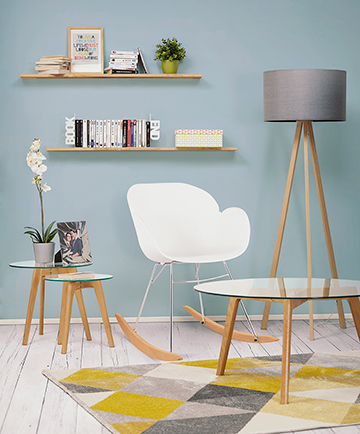 Wouldn't it be a good time to go ONLINE?


The digitalization of the sale of furniture is happening now. Selling furniture online has proved to be one of the most profitable niches within today's ecommerce. The steady and continuous demand is powered by so many different actors in the market such as real estate industry, interior design, basic consumer demands etc.


Dropshiping therefore represents an opportunity for physical stores to jump on the train and become multi-channel sellers.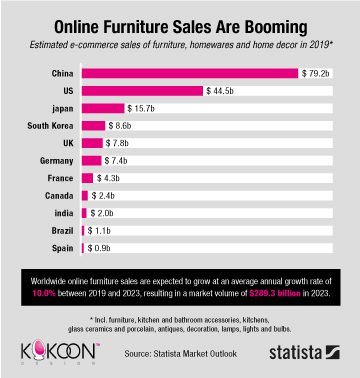 Not heard of the dropship model yet?


Unlike the "standard" retail model, with the dropshipping model, the product never passes into the hands of the seller. The salesperson, who frees himself from all tasks relating to inventory management, product delivery, etc. can then focus on other aspects of his business to develop it.


The global dropshipping market is expected to grow at a compound annual growth rate of 28.8% to reach USD 557.9 billion by 2025


Easy management


There's no longer any need to rent a warehouse, manage order shipping, manage the inventory and much more.


Flexibility


Manage your business from anywhere. Respond to your customers' requests and manage your orders from home during lockdown.


Scalability


Since you don't have to buy your inventory in advance, you can easily adapt to the volume of demand for the products you sell.


Dropshipping can help you greatly in this adventure. The most important thing to keep in mind is to have a well-thought-out strategy in place to support the development of your business.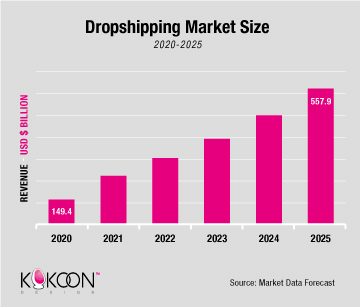 Get in Touch:
Kokoon Design


Follow Us:
LinkedIn: Kokoon Design