The dramatic shift to online commerce in 2020 forced many retail stores to switch their retail strategy almost overnight. Best Buy, a US electronics retailer with almost 1,000 physical stores at the start of 2020, was one of the companies that had to quickly adapt to this new shopping trend. The company believes that the pandemic-driven shift to online shopping will become permanent, and in fact, has inspired many experimentations to further enhance their customers' shopping experience.


Best Buy's e-commerce journey in 2020 was a remarkable success as their online sales increased over 100% on various occasions. Join us as we break down their e-commerce success story or you!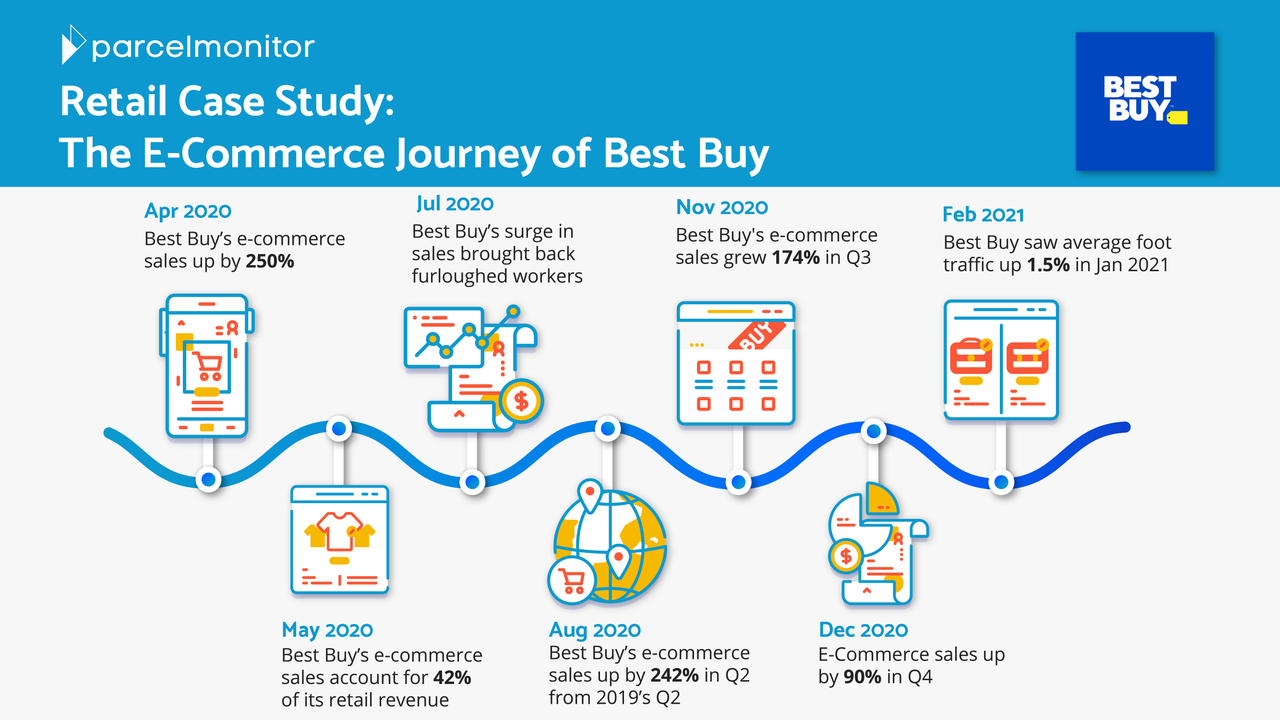 April 2020 – Best Buy's online sales in the US up by 250%
In April, Best Buy reported that its online sales in the US increased by 250% when compared to a year ago. Moreover, almost 50% of its online orders were picked up in stores.


"We have retained approximately 70% of our sales compared to last year since moving to our enhanced curbside service model," said Best Buy CEO Corie Barry.


"This is a testament to the strength of our multi-channel capabilities – as our domestic online sales are up over 250% and approximately 50% of these sales are from customers choosing to pick up their products at our stores since moving to our curbside service model."


Source: Best Buy online sales up 250%; furloughing nearly all part-timers


May 2020 – Best Buy's online sales account for 42% of its US revenue, an increase of 155.4% from 2019
In the first quarter of 2020, Best Buy's online revenue was $3.34 billion, a 155.4% increase from a year ago. It was also observed that the demand for gaming and computing was particularly high during the pandemic; while other categories lacked behind.


During this time, Best Buy also tested different strategies to further grow their e-commerce business, "We have taken the opportunity to accelerate aspects of our strategy as this environment has quickly shifted the ways in which customers interact with retailers," said Corie Barry, CEO at Best Buy.


Our media partner, Parcel Monitor did a full analysis of Best Buy's e-commerce journey in 2020. Read the full story on Parcel Monitor!