Parcel Monitor: The E-Commerce Logistics Race: Europe


Which Country Performed Better in Q1 2021?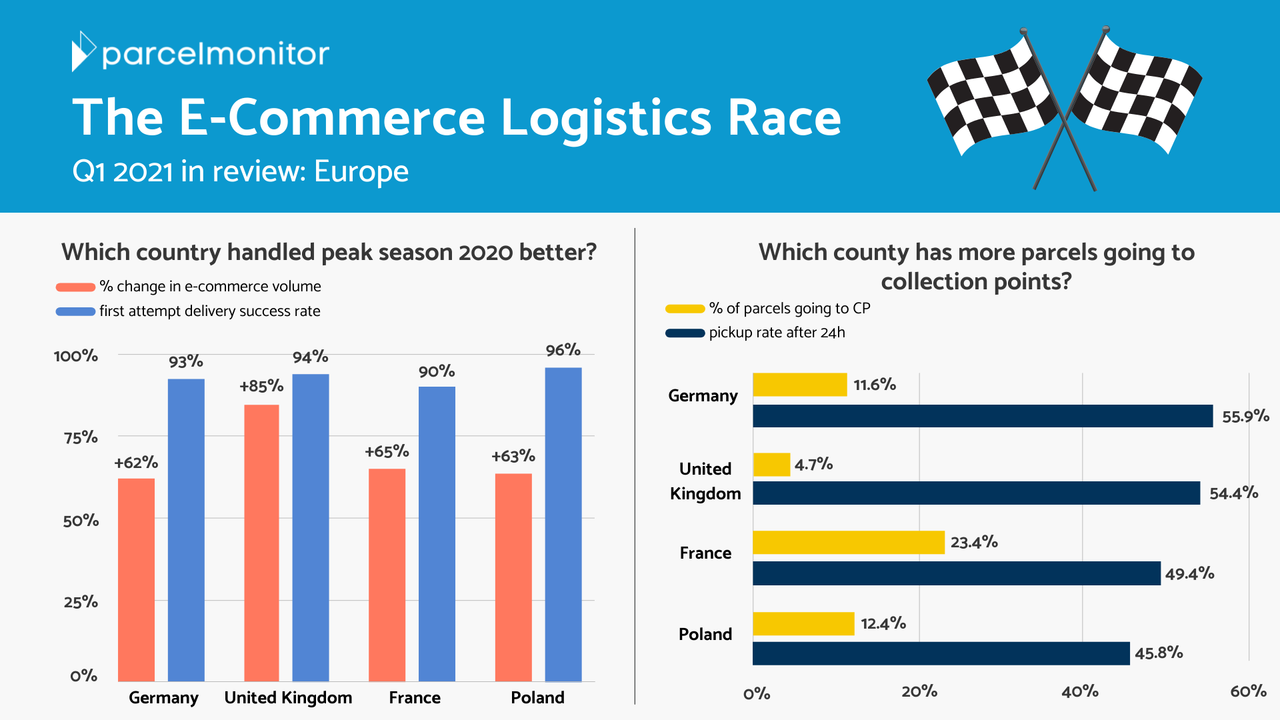 (Image Source: Parcel Monitor)


After assessing the e-commerce logistics race in the US and Canada, our media partner, Parcel Monitor, is back with another race! This time round, they have evaluated countries in the European region: Germany, United Kingdom, France, and Poland.



Here are some of the key highlights in the study:




Germany and Poland tied at first place for the fastest delivery in Q1 at 1.4 days


French consumers uses collection points the most; 23.4% of parcels were delivered to collection points


UK saw the largest growth in parcel volume during peak season 2020 with +29.1% increase


Click and read the full analysis and in depth breakdown of each country!