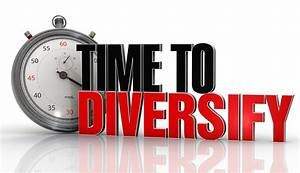 Wise investors preach the best way to even out market fluctuations is to diversify your investment portfolio. If done correctly, investment vehicles will not be related and will respond differently to market variances. This helps average out gains and losses, while achieving decent gains with minimized risk.


For many of us, 2020 has proven diversification is critical in all aspects of our lives. With the onset of Covid-19 and the closure of businesses, states, and countries, we've been reminded that anything can change what was once considered "safe". For many people selling goods by "Brick and Mortar", this meant lost income, businesses, jobs, etc that could not have been predicted. Many have been adapting to the changes but are doing so under pressure.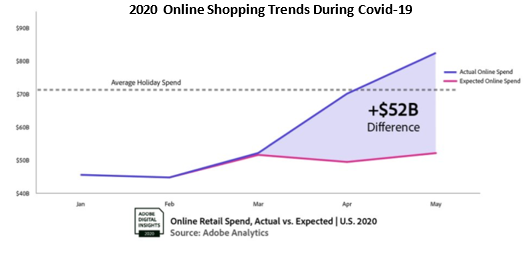 However, those of us in E-Commerce have seen massive gains with online shopping exceeding 2019 Holiday Season Levels.1 (Adobe Blog, 2020). This trend is expected to continue as many appreciate the convenience of shopping online. The 2020 Holiday Season will be unique as well if travel restrictions continue through the end of the year with many purchasing gifts online and shipping directly to the recipient.


Even with the colossal gains within that sector, some e-commerce businesses have struggled or came to a halt during these times. Business models that rely on Amazon FBA (Prime) alone saw the e-commerce giant limit many categories for inbound shipments from March to early June. Those with products in specific niche categories within the Amazon platform were especially hit hard. Those that were diversified within the platform, outside of the platform, and mixed between e-commerce and brick and mortar stores were able to balance (or heavily increase) sales. Now is the time to diversify!


What do you need to do as a seller? Partner with a fulfillment company that can handle all of your fulfillment needs to diversify your presence in the market. Your products will already be handled by them, so why not integrate more platforms? With online retailers like Amazon, Walmart, Ebay, Shopify, Etsy, Woo Commerce, etc the possibilities for selling your products are endless! You can also add products to your product line under new categories to diversify further. Whatever you do, TAKE ACTION!


Written by,


Josh Walker


President/Owner



Get in Touch:


Pro Prep and Fulfillment
customerservice@proprepandfulfillment.com



Follow Us:


Facebook: @proprepandfulfillment